Jul 17, 2023
"The relationship with your father will have an impact on you that won't recognize until much later" - Juan Romera.
Isra Garcia interviews Juan Romera, a natural-born leader and human potential catalyzer, about building meaningful and impactful interactions, networking in a way that truly makes a difference, making honest, dignified and, at the same time, effective sales, being a great human being by highlighting and bringing greatness to others. It's a conversation about leading a virtuous life, creating excellence as a moral act and giving the best of oneself for the good of your surrounding.
"Do the right thing even if it's the difficult path…the universe will even you out later."
This conversation also explores biohacking, psychedelics, productivity hacks, being smart and authentic, getting rid of the heavy weight of one's identity, peak performance habits and carrying a self-examined life.
Who is Juan Romera
"I don't want to live in the grey area anymore. Stay out of the grey area."
Juan has over 15 years of experience in finance and technology. He graduated from Dartmouth College before beginning his career in consulting with PwC. He moved to Barclays in the investment banking division in NYC, then later to Merrill Lynch, structuring financial derivatives and advising Fortune 500 companies.
Juan left Wall Street in 2016 to pursue deeper meaning and positive impact. He spent 18 months in Berlin, Mexico City and Cape Town, advising and mentoring early-stage companies while exploring the world and himself. He got the opportunity to work as a Business Associate at the Techstars Fintech Accelerator to advise Fintech startups, where he later joined Abe.ai - a Techstars company, as Head of Business Development. Juan helped grow, sold the company in 2019, and then worked with the acquirer. In 2022 Juan founded Afelio, an employee wellness solution.
"All my rigid patterns have gone thanks to psilocybin." - Juan Romera.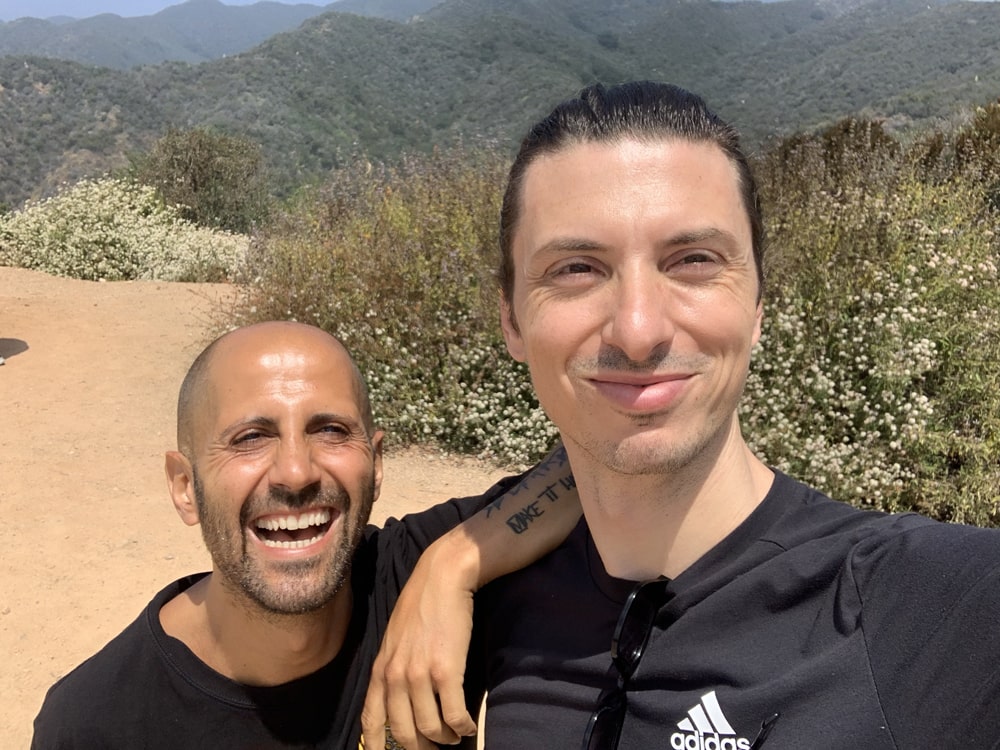 "I slow down at night and have 30 minutes to reflect and then act accordingly the next day."
Interview main topics - and what you will learn in this episode:
Why he has started his own business, an employee wellness program.
Juan's most impactful practices.
His meditative daily practice.
Lifetime milestones.
How to be a smart guy.
How to approach people in a very successful way.
How Juan Romera brings the most out of people.
"Canned phrases" to honestly win people used by Juan.
How to get rid of awkwardness when connecting with somebody.
Juan details "how to be you".
How Juan Romera has changed his habits.
Peak performance hacks that have impressed Juan the most: for the mind, body, heart and spirit.
Juan shares his most helpful App.
Recommended books he's reading right now.
The way to be an optimistic person and why.
3 big things he learned from his father and the best advice given by him.
Advice for sons about their fathers and vice-versa.
Core values and principles.
How to make sales decently and effectively.
How Juan carries a self-examined life.
His experience with psilocybin.
Essential practices before, during and after a psychedelic experience.
Juan's 3 top productivity hacks.
"I'm constantly in a state of observation. I'm always paying attention to small details."
Podcast show notes and resources, links, people mentioned, cool stuff, tools, apps, books, podcasts...
"How to get back to happy presupposes that happy is "the normal", and it's not." - Juan Romera.
Juan Romera: The Greatness Buddy, down-to-earth biohacking, letting virtue lead the way, making honest, decent and effective sales, becoming great by making others great first, practicing boldness, and the art of winning people - podcast #232.