Jan 26, 2022
"My body of work is kind of flowing at this thing that I never had as a kid trying to recreate and serve up models for others so they can also see things to an empathetic lens" - Nancy Duarte
Isra Garcia interviews worldwide communication and persuasion expert Nancy Duarte on the art of persuasion, empathy, harnessing the power of stories, and presentations that create awe and human and empathetic leadership. Also, this conversation covers how to create a global firm that constantly thrives, and it's determined to create one million good communicators all over the world, how to move from controlling action to curious yielding, and a final and funny roundabout of rapid-fire questions.
"I tend to make big decisions when there's a downturn"
Today we have a thrilling woman, founder of one of the most significant visual messaging and storytelling firms, an Icon of powerful and effective communication and storytelling, a worldwide influential leader and disruptor; she's Nancy Duarte.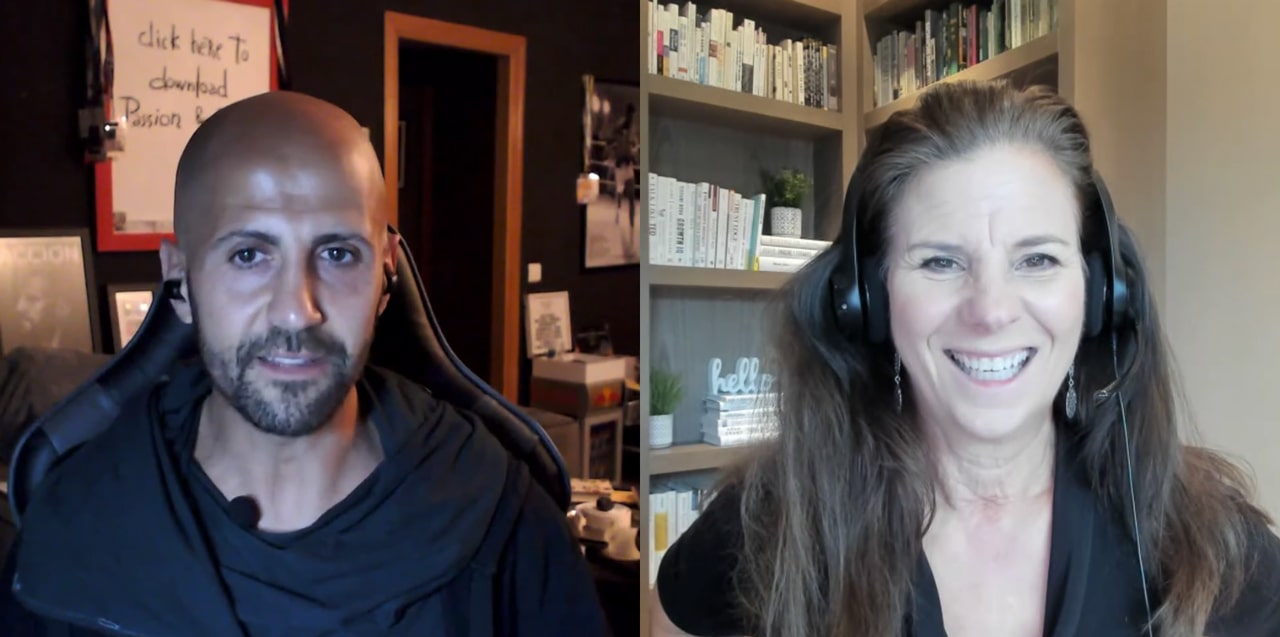 "Communicate it in a way they need to hear it, not in a way you want to hear it"
Enjoy this episode as much as we (Isra Garcia and the team) did.
Index of contents
"Apple was our first client, and it lasted for 33 years - we were known within Apple as the go-to presentation company."
What's your story, Nancy?
Life-time milestones.
Love at first sight with presentations and slides.
Learnings from creating presentations for more than three decades.
Stages to follow to be persuasive while you remain empathetic.
Evolution in the patterns of the greatest communicators.
Best advice on communication to remember over and over again.
Nancy Duarte's message is that those who repeat themselves are not good at telling stories.
The elements to create stories that are compelling, persuasive and empathetic.
Slide:ology and the most important learnings for Nancy.
How to stay human in a hectic and hyper-connected world.
The biggest takeaway when taking Duarte from zero to hero.
How Nancy Duarte copes with ineffective communication.
How Nancy deals with distractions.
A lesson to never forget.
Nancy's recipe for creating a thriving life and career.
Rapid-fire questions with Nancy Duarte.
"Don't communicate unless you have empathetically thought about who you are communicating to"
Podcast show-notes:
"Sometimes is just exposing a little tiny pick into your humanness" - Nancy Duarte.
Bonus - Interview highlights infographic by Jim MacLeod:
Recently Jim MacLeod created an interesting infographic with some of the interview highlights with Nancy Duarte, find it below:

Source: Jim MacLeod.