Dec 12, 2020
"The meaning of your life is to find your gift, and the purpose is to give it away" - Chip Conley. Podcast featuring a legendary interview with someone I've admired since I saw his TED.com talk about the meaning of life and the happiness index, Chip Conley.
Interviewing Chip Conley, Silicon Valley legend, New York Times bestselling author and one of the greatest disruptors of the 21st Century. This a conversation about wisdom, intuition, emotional intelligence, disruption, leadership, creativity and more... Chip disrupted the hospitality industry twice, first with Joie de Vivre Hospitality and then as a principal advisor at Airbnb. He is considered one of the biggest modern elders of our times.
[Find here the Summary in Spanish]
"Understand that it is ok to be awkward."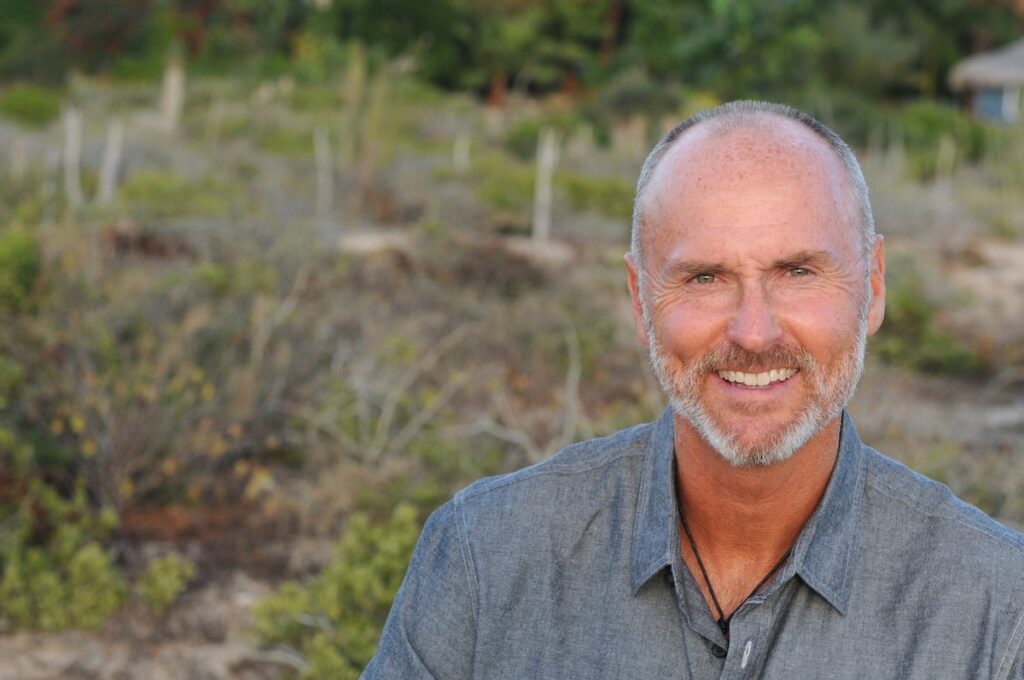 "Most of us need to get smaller in life, not bigger" - Chip Conley.
Rebel hospitality entrepreneur and New York Times bestselling author Chip Conley disrupted his favourite industry... twice. At age 26, he founded Joie de Vivre Hospitality (JdV), transforming an inner-city motel into the second largest boutique hotel brand in America. He sold JdV after running it as CEO for 24 years, and soon the young founders of Airbnb asked him to help transform their promising start-up into the world's leading hospitality brand. Chip served as Airbnb's Head of Global Hospitality and Strategy for four years and today acts as the company's Strategic Advisor for Hospitality and Leadership. His five books have made him a leading authority at the intersection of psychology and business. Chip was awarded "Most Innovative CEO" by the San Francisco Business Times, is the recipient of hospitality's highest honour, the Pioneer Award, and holds a BA and MBA from Stanford University.
Chip's main focuses are his Modern Elder Academy, Sabbatical Sessions he offers there and his new MEA Online offering, which is just getting started.
Conley is an unstoppable entrepreneur and game-changer; he's New York Time Bestselling author and the founder of the world's first "midlife wisdom school," the Modern Elder Academy in Baja California Sur, Mexico, where students learn how to repurpose a lifetime of experience. He's also the founder of Fest300 (part of Everfest) and San Francisco's Celebrity Pool Toss and Hotel Hero Awards.
"We are thirsty for the community."
Index of contents
Key milestones and life highlights.
Life-changing lessons from leading Joie de Vivre Hospitality (JdV) for 24 years.
Measuring what makes life worth living: 10 years later.
Takeaways from working as Airbnb's global head of hospitality and strategy: contribution and learning in return.
The core of the intersection between psychology and business.
The influence of attending Burning Man - in life and work.
Contemplative practices and "awakening."
Wisdom and reinvention, which they have in common.
The learnings from having written Wisdom at Work.
Learnings from writing The Land of Yet (Chip¡s latest book).
Formulas explanations:

"Anxiety = Uncertainty x Impotence"
"Joy = Love - Fear."
"Curiosity = Wonder + Dread"
Modern Elders Academy: the movement. the journey, and the lessons.
Wisdom.
Habits that help you keep going every day.
Little tricks that make Chip Conley's life easier.
Success after an eclectic and fulfilling life.
A birthday party every 5 years.
How to navigate in today's world and non-requested advice.
"Surround yourself with people that you trust, enjoy and have fun with them" - Chip Conley.
* Find here the summary in Spanish.
Podcast show-notes:
Photo credit: Lisa Keating.